HAVE YOU BEEN TOLD THESE
SYMPTOMS ARE NORMAL?
Heartburn
Bloat
Cramps
Headaches
Mood Swings
Muscle Soreness
Constipation
Diarrhea
Cravings
Acne
Sleep Irregularities
Weight Fluctuations
Fatigue
Brain Fog
Nausea
Painful Joints
THERE IS NO SUCH THING AS 'NORMAL' PAIN.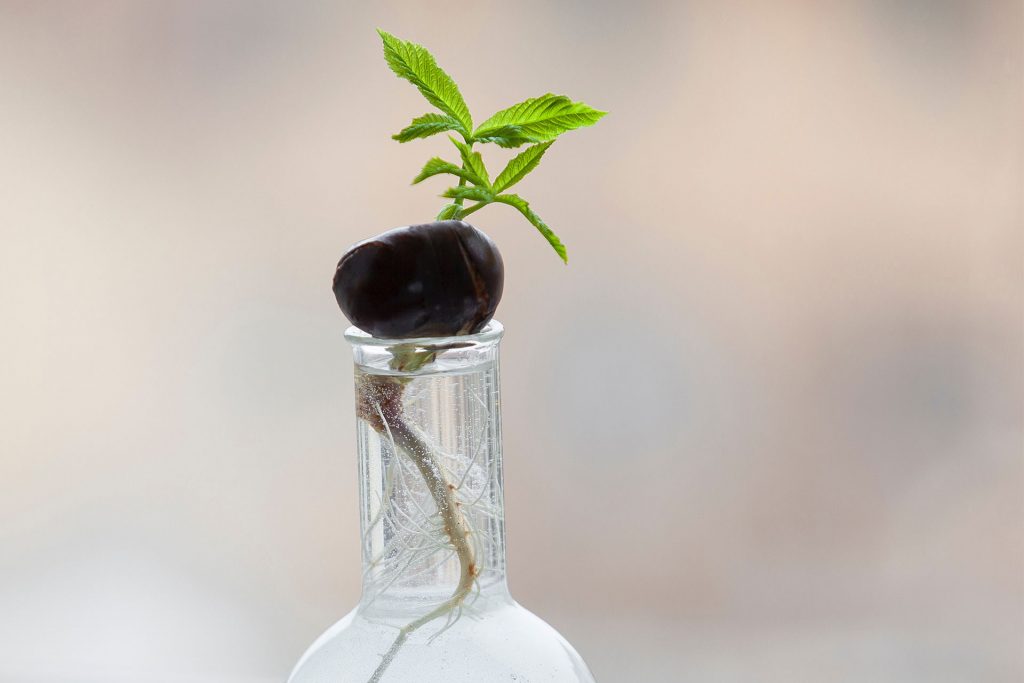 These symptoms are your bodies way of communicating that there is an imbalance that needs to be addressed. All of these symptoms can be a result of nutrient deficiencies, physiological dysfunction or dysbiosis of some sort- we just need to root out the cause of the discomfort and investigate the causes. Schedule a free consultation to discover the root cause of your symptoms!
One on one nutrition packages offer us a chance to really dig deep into your bio individual health and dietary needs. Here is a bit more about my process.
Not feeling your best? Are you struggling with low energy? Digestive discomfort or gut imbalances? Blood sugar issues? Do you struggle with chronic illness or autoimmune disease? You've come to the right place.
I am a certified Nutritional Therapy Practitioner. I conquered my chronic illness with the amazing healing power of nutrition and I want to help you do the same and feel your best.I can help you optimize your health, and get the most out of your life.
Contact me for a free consultation to see if my services are a good fit for you. I can't wait to aid you in your healing journey.
Want to get started on your healing journey today? Click below to schedule your FREE 20- minute consult!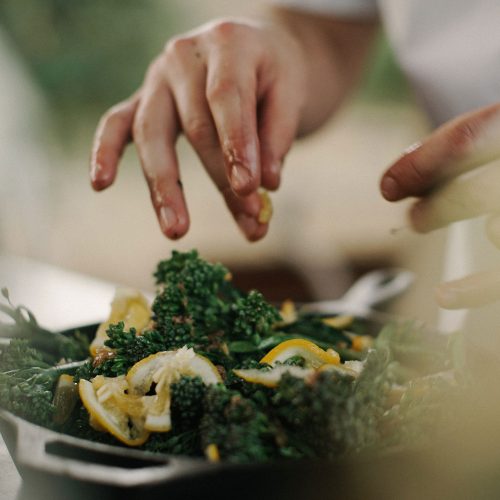 NUTRITIONAL THERAPY IS A HIGHLY BIO INDIVIDUAL PROCESS​
Many people have questions about what nutritional therapy is, what can they expect? Below I outline my process but what I cannot stress enough is that nutritional therapy is a highly customized and bio-individual process. We are all unique in our health goals, genetics, composition, metabolism etc… so how can there be a one size fits all diet? There can't be!
So here at The Rooted Life you won't see any cookie cutter diets recommended, or the same supplement protocol applied to any two of my clients. Each wellness plan is unique to YOU to support YOUR health goals and concerns. 
First I offer a FREE 20 minute discovery call. This call gives us a chance to get to know one another, discuss your goals you wish to accomplish with nutrition, answer your questions about nutritional therapy and see if we might be a good fit.
After we have discussed your goals and concluded that nutritional therapy is a good option for you, I will send you a bit of paperwork which include:
Initial interview Paperwork: health history, family history, health goals, information regarding dietary and lifestyle habits
Food + Mood Journal: I'll ask you to do a 5 day journal detailing food, mood, supplements, and reactions
Nutritional Assessment Questionnaire (NAQ): a questionnaire that will detail what symptomology you are experiencing and which systems may need some attention. Results will be scored on a graph that we will use to monitor your process.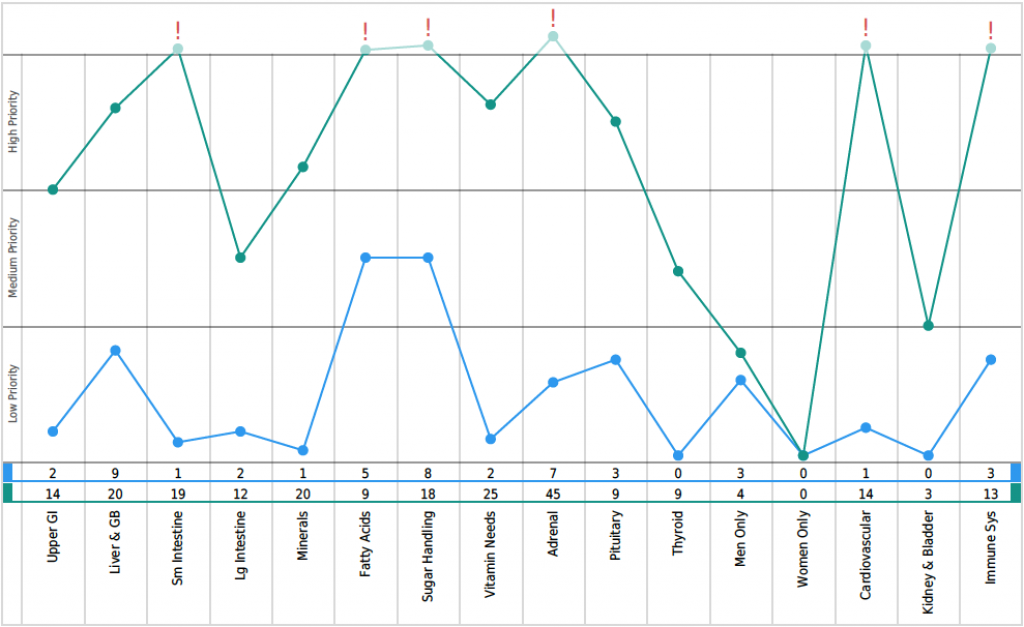 After your paperwork has been filled out and sent over for review you will be invited to schedule an initial interview. This one and a half hour interview is your time to share your story with me and is the time we will really get to dig into your needs, questions and concerns. We will discuss your pain levels, energy levels, your poop habits (oh yeah, we go there!), your movement habits, your dietary habits. No stone goes unturned. We can do this at my office or via Zoom videochat as your schedule allows. 
GUT + FOOD SENSITIVITY TESTING
To identify potential blockers in your ability to heal, I highly recommend all my clients invest in gut and food sensitivity testing. In my practice I use the GI MAPS gut testing and MRT Food Sensitivity testing to give a comprehensive overview of gut and immune health. No more stabbing in the dark, by identifying these issues we have a clearer path to achieving your health goals.
Diet + Supplement Protocols
After we have done all the investigative steps we should both be feeling pretty confident in your needs, and I will design a dietary protocol for you to follow. In some cases I will recommend supplementation as well, but we will be focusing on a food first approach. We can accomplish so much with just food changes. I give you resources, tips, recipes and encouragement about making these changes and we discuss why we are including certain foods and why we may be making some eliminations as well.
Each package comes with one monthly follow up session where we discuss how the protocol is working for you, answer the questions you will inevitably have, and make tweaks where necessary. If you feel you need more than one follow up session per month, I have them available to purchase a la carte as well. Simple yes and no questions are answered by email in between sessions. 
Kristy knows what she's talking about, shes dedicated and passionate about this field of study. It was definitely a life-changing experience. I know Kristy herself has made massive improvements in her own health, but I never thought I could feel SO much better than I already had. Thank you, Kristy!
This is so wonderful especially when you have exhausted all medical recommendations. Give this process a try. It is painless, private and could be the long awaited help you have been looking for. Our family is very grateful for this wonderful new process.


For the nutrition beginner who is looking to dip their toes in and get started on their healing journey. 
At the end of the session you should have a clearer idea of things you can look into to further your healing and some diet and supplement recommendations. 
Free 20 minute consultation
1.5 hour health interview
Nutritional Assessment Questionnaire Analysis
1 Food Journal Assessment
Diet, Supplement + Lifestyle Tips
The price will be applied to a package should you choose to work together, or you can choose to book one hour consults for further support
1 MONTH OF NUTRITION Coaching
For the client who has tried some diet changes and maybe a few supplements and is wanting a more personalized approach with guidance and support. Discounts applied when bought in 3 or 6 month packages.
Free 20 minute consultation
1.5 hour health interview
2 Nutritional Assessment Questionnaires
Monthly Food Journal Checkins
Diet, Supplement + Lifestyle Protocol
10% off supplements
Email Support
Bi Monthly Follow Up Consultations
ULTIMATE GUT HEALING PACKAGE
Schedule Free Consult to discuss pricing
This package is for those who are looking to make a paradigm shift in their life and their health. This Wellness Package will help you get to and address the ROOT of your health issues. This is the most recommended package and includes testing for the most straightforward and direct path to healing.
Free 20 minute consultation
1.5 hour health interview
Nutritional Assessment Questionnaire Analysis
6 Food Journal Assessments
Diet, Supplement + Lifestyle Protocol
15% off supplements
Email Support
Bi Monthly Follow Up Consultations
GI Maps Stool Testing
MRT Food Sensitivity Testing
GI Maps Retest at end of protocol to ensure inflammation has been addressed
* GI Maps and MRT are available in USA only, alternative testing is available in other countries
I would be deeply honored to travel along with you on your healing journey.
Schedule your free consultation today and I'd be happy to answer questions and determine if nutritional therapy would be a good fit for you!
Are you interested in working with me to address your nutritional needs and get you feeling your best? Click the button below to schedule a FREE 20 minute consultation to discuss if Nutritional Therapy is right for you!
Many links on The Rooted Wellness are affiliate links. If you purchase a product after clicking an affiliate link, I receive a small percentage of the sale, at no extra cost to you.
Many outgoing links on The Rooted Life are affiliate links. If you purchase a product after clicking an affiliate link, I receive a small percentage of the sale for referring you, at no extra cost to you. The Rooted Life, LLC is a participant in the Amazon Services LLC Associates Program, an affiliate advertising program designed to provide a means for sites to earn advertising fees by advertising and linking to Amazon.com.
All information on this website and in The Rooted Life LLC products, meal plans and ebooks are general information. Nothing on the website or any The Rooted Life LLC content is intended to be a substitute for professional medical advice diagnosis, or treatment.