Autumn is my absolute favorite. The cool breezes and autumn rain revitalizes soul. I'm sure my husband tires of me saying, "Oh my gosh, look at the pretty leaves!!" This So Cal girl who grew up in San Diego just cannot get over actually experiencing seasons!
The changing of the leaves is truly too short of a window of time, but the rest of the fall season is the perfect time to slow down and get back to the basic joys of life.
For me this includes cooking and baking.
I am not immune to the excitement of pumpkin season, and one of my all time favorite meals in fall is most definitely pumpkin soup.
I had never had it before I played Zelda Twilight Princess. In it, our trusty green clad Hero of Time ventures to a snow covered mansion and you run into a troubled Yeti who is trying to nurse his wife back to health with a hearty bowl of Yeto's Superb Pumpkin and Goat Cheese Soup. He sends you off on the mission to collect the ingredients…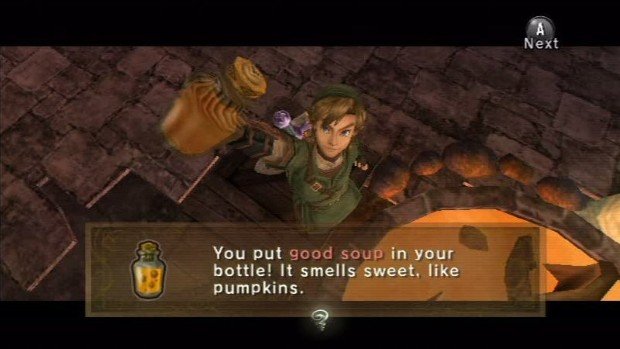 Yes, I am a Zelda nerd and I am anxiously awaiting the release of the Link's Awakening remake for the DS. It may or may not be on my Google Calendar. Ok it totally is and I'm beyond excited…
Anyway, this soup sounded amazing to me and so I created my own version of it, that included goat cheese.
Us spoonies don't do so well with dairy so after going AIP for healing, I had to say goodbye to this beloved recipe.
Recently I had the craving and decided to revamp it and create an AIP Pumpkin soup recipe. It doesn't have goat cheese, but it's pretty darn good, and is the perfect way to celebrate pumpkin season, I mean Fall. 🙂
Enjoy this lovely, savory soup!
AIP Pumpkin Soup + Crispy Sage
prep time: 10 minutes
cook time: 40 minutes
serves: 2-3
2, tbsp coconut oil, divided
3 cups canned organic pumpkin
2 teaspoons sea salt
2 carrots, chopped
1 yellow onion, chopped
3 garlic cloves, peeled
1 teaspoon ground cinnamon
1 teaspoon fresh ground ginger
½ teaspoon ground mace
1 bay leaf
3 cups bone broth
¼ cup full fat coconut milk
6 slices prosciutto
2 tablespoons sage leaves, chopped
Preheat oven to 400 degrees.
Place the carrots, onions, and garlic on the same tray and roast for 15 minutes. 
Heat 1 tbsp oil over medium heat in a heavy pot. Add the cinnamon, ginger, mace and bay leaf. Stir the spices constantly for 1 minute, then add the pumpkin, broth, and all of the vegetables. Bring to a boil, then reduce heat and simmer for 15 minutes. Remove the bay leaf.
Use an immersion blender to puree, or work in batches to blend in the blender. 
Return all of the soup to the pot, then add salt. Stir in coconut milk, then set the heat to low and keep the soup warm while you fry the prosciutto and sage.
Heat 1 tbsp over medium-high heat. Crisp the sage, and set aside. Fry up the prosciutto slices and then slice into ribbons.
Place soup in bowls and sprinkle sage and prosciutto on top. Enjoy!
The links above will take you over to Thrive Market, an online health store membership that gives you access to hundreds of my favorite products. I adore Thrive- it's like an online Costco that gives you discounts on foods us Spoonies can actually eat, AND you don't even have to put on pants to do your shopping.
Their customer service is amazing, and I've easily saved hundreds of dollars by now after my 1.5 years with them. 
Oh actually, because Thrive knows what's up – I can see my estimated savings!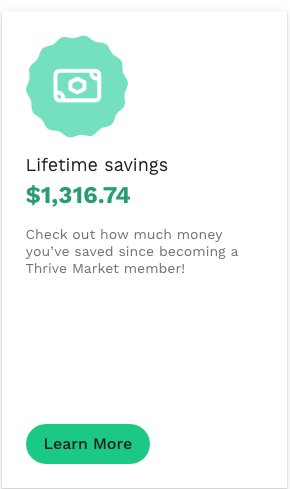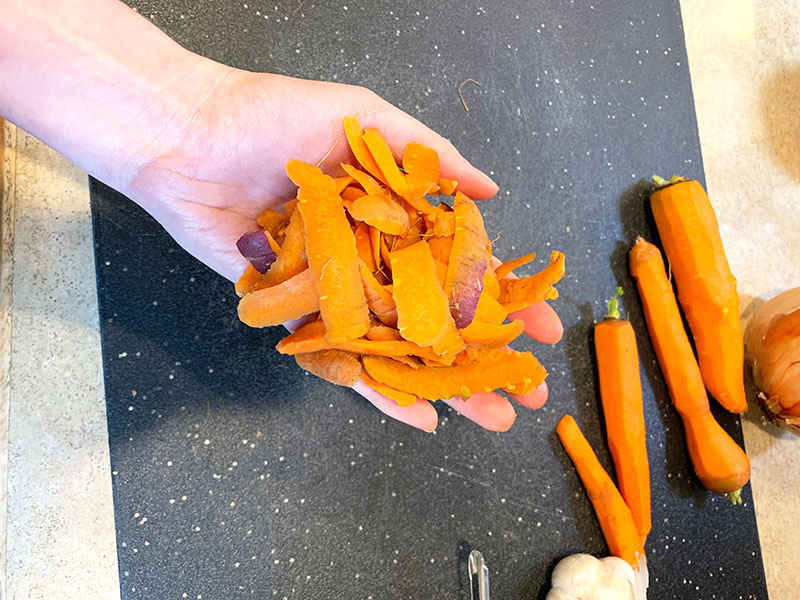 Are you interested in working with me to address your nutritional needs and get you feeling your best? Click the button below to schedule a FREE 20 minute consultation to discuss if Nutritional Therapy is right for you!